Re-Boot: Venture Capital Investing in the 21st Century
Will Limited Partners (LPs) investing on a "direct" basis be a viable source of alternative capital for healthcare companies?"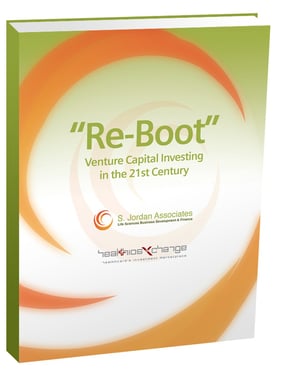 Healthcare venture capital fundraising and investment activity is at historical levels. While healthcare's resurgence has been breathtaking, considerable challenges for those seeking to invest in venture still exist, including:
Access to top-decile performing funds - The number of healthcare-focused venture capital firms rapidly declined following the "Great Recession" and have only moderately recovered
Healthcare continues to compete for investment capital vis-a-vis sectors with perceived greater upside and lower risks (Technology)
In particular, the biotech and pharmaceutical market sectors dissuade many investors from participating given longer development timelines, and burdensome clinical, regulatory, and commercial hurdles. Though capital flows into the healthcare sector remain robust and forecasted to remain strong throughout 2015-2016, there is risk of a crowded private market without investors if the IPO window closes and non-venture capital (VC) investors investors (Crossover) pull back funding the sector.
When venture fundraising/investment levels do subside, will alternative sources of capital become available to meet the growing capital needs of emerging growth companies in the healthcare sector?
Will LPs investing on a "direct" basis (co-investing vs. through traditional GP structures) be "that" source of alternative capital for emerging growth healthcare companies?
Please provide the requested information to download the white paper.